CHALLENGE 2017
ART TO RAISE AWARENESS TO HUMANITARIAN CAUSES



AMAZON STORE BOOKS

HOME


CHALLENGE 2017
Art Events to Raise Awareness
to Humanitarian Causes

ALPHA-WAVE-ART



Get the book on amazon here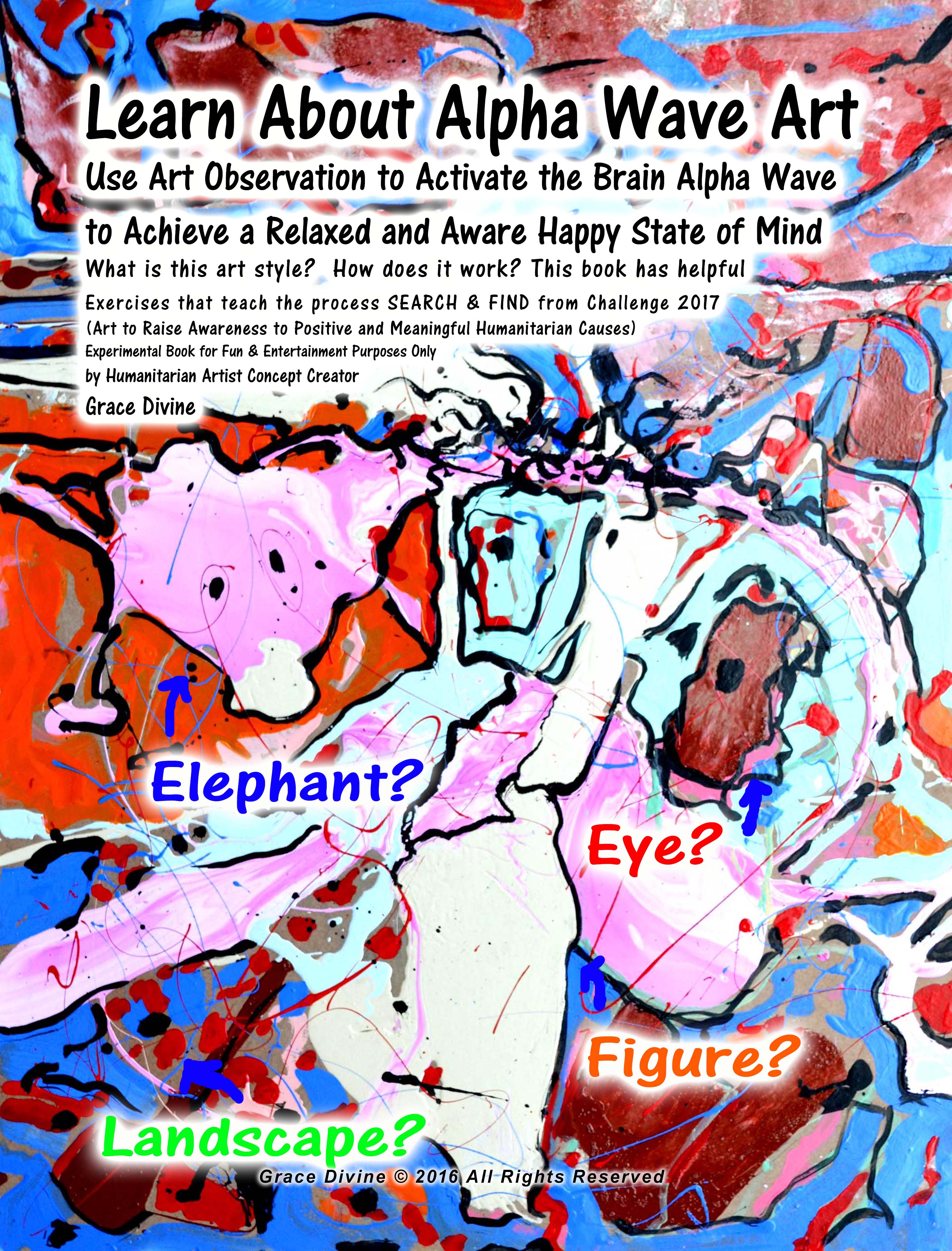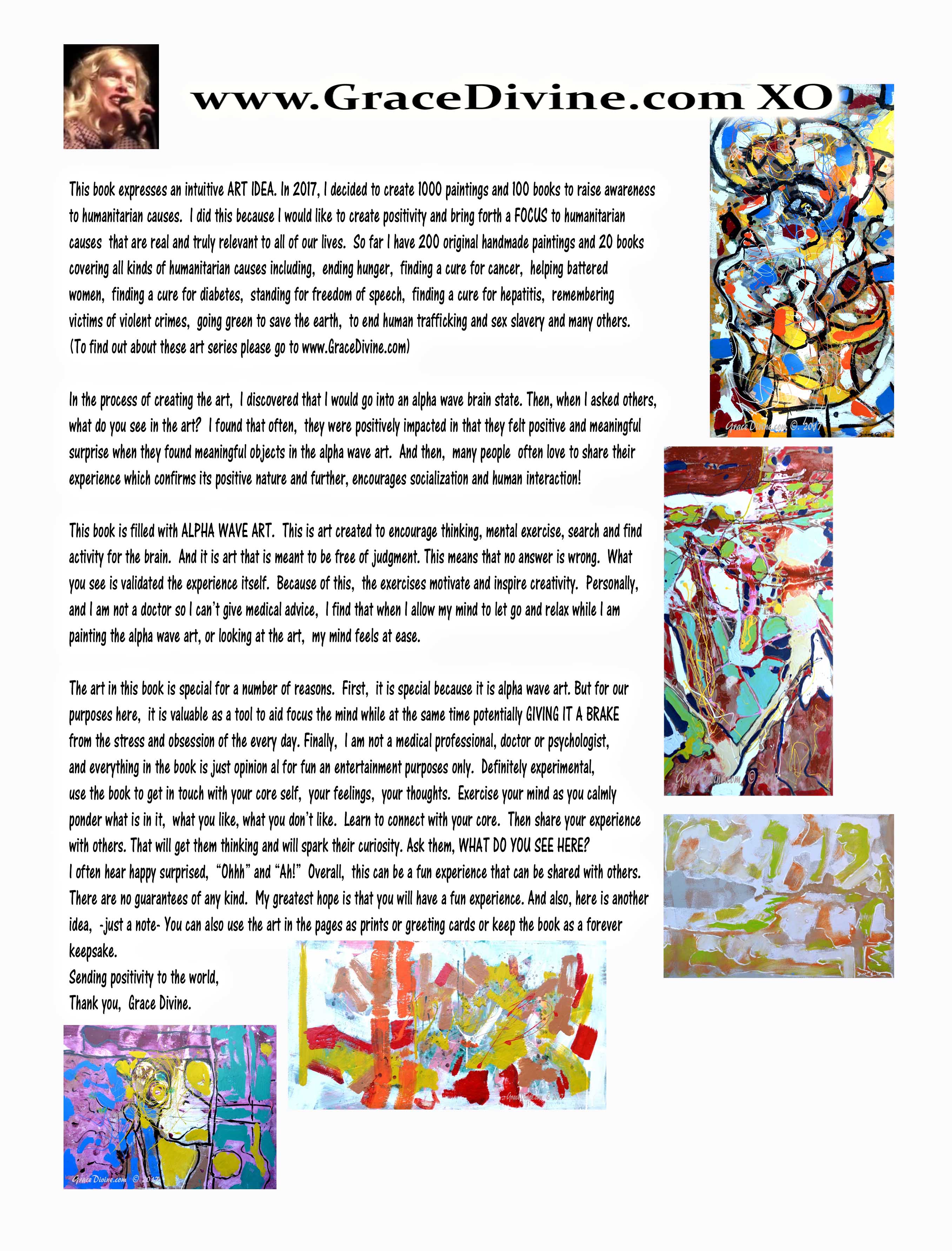 "Learn about Alpha Wave Art."
The art and book express an intuitive ART IDEA for the benefit of humanity!

In 2017, I decided to create 1000 paintings and 100 books to raise awareness to humanitarian causes. I call this my CHALLENGE 2017. I did this because I would like to create positivity and bring forth a FOCUS to humanitarian causes. So far, in March 2017, I have 200 original handmade paintings and 20 books covering all kinds of humanitarian causes including, ending hunger, finding a cure for cancer, helping battered women, finding a cure for diabetes, standing for freedom of speech, finding a cure for hepatitis, remembering victims of violent crimes, going green to save the earth, to end human trafficking and sex slavery and many others.

In the process of creating the Challenge 2017 art, I discovered that I would go into an alpha wave brain state. Then, when I asked others, what do you see in the art? I found that often, they too were positively impacted by observing the art in the focused way that I proposed.

This book is filled with ALPHA WAVE ART samples to implement the ideas. This is art created to encourage thinking, mental exercise, search and find activity for the brain. And it is art that is meant to be free of judgment. This means that no answer is ever wrong. What you see is validated by the experience itself. Because of this, the exercises motivate and inspire creativity.

Personally, and I am not a doctor so I can't give medical advice, but I have found that when I allow my mind to let go and relax while I am painting the alpha wave art, or looking at the art, my mind feels at ease.

The art in this book is special for a number of reasons. First, it is special because it was designed to be alpha wave art. But for our purposes here, it is valuable as a tool to aid focus the mind while at the same time potentially GIVING IT A BRAKE from the stress and obsession of the every day. Finally, I am not a medical professional, doctor or psychologist, and everything in the book is just opinion all for fun an entertainment purposes only. Definitely experimental, use the book to get in touch with your core self, your feelings, your thoughts. Exercise your mind as you calmly ponder what is in it, what you like, what you don't like. Learn to connect with your core. Then share your experience with others. That will get them thinking and will spark their curiosity. Ask them, WHAT DO YOU SEE HERE? I often hear happy surprised, "Ohhh" and "Ah!" Overall, this can be a fun experience that can be shared with others. There are no guarantees of any kind. My greatest hope is that you will have a fun experience. And also, here is another idea, -just a note- You can also use the art in the pages as prints or greeting cards or keep the book as a forever keepsake. Sending positivity to the world, Thank you, Grace Divine.



HERE ARE A COUPLE OF MY PAINTINGS SO YOU CAN TRY IT YOUSELF.
Get comfortable and relax. Then allow yourself to observe the art. Start trying to find symbols, objects or things... WHAT DO YOU SEE? Share with others. Compare and contrast.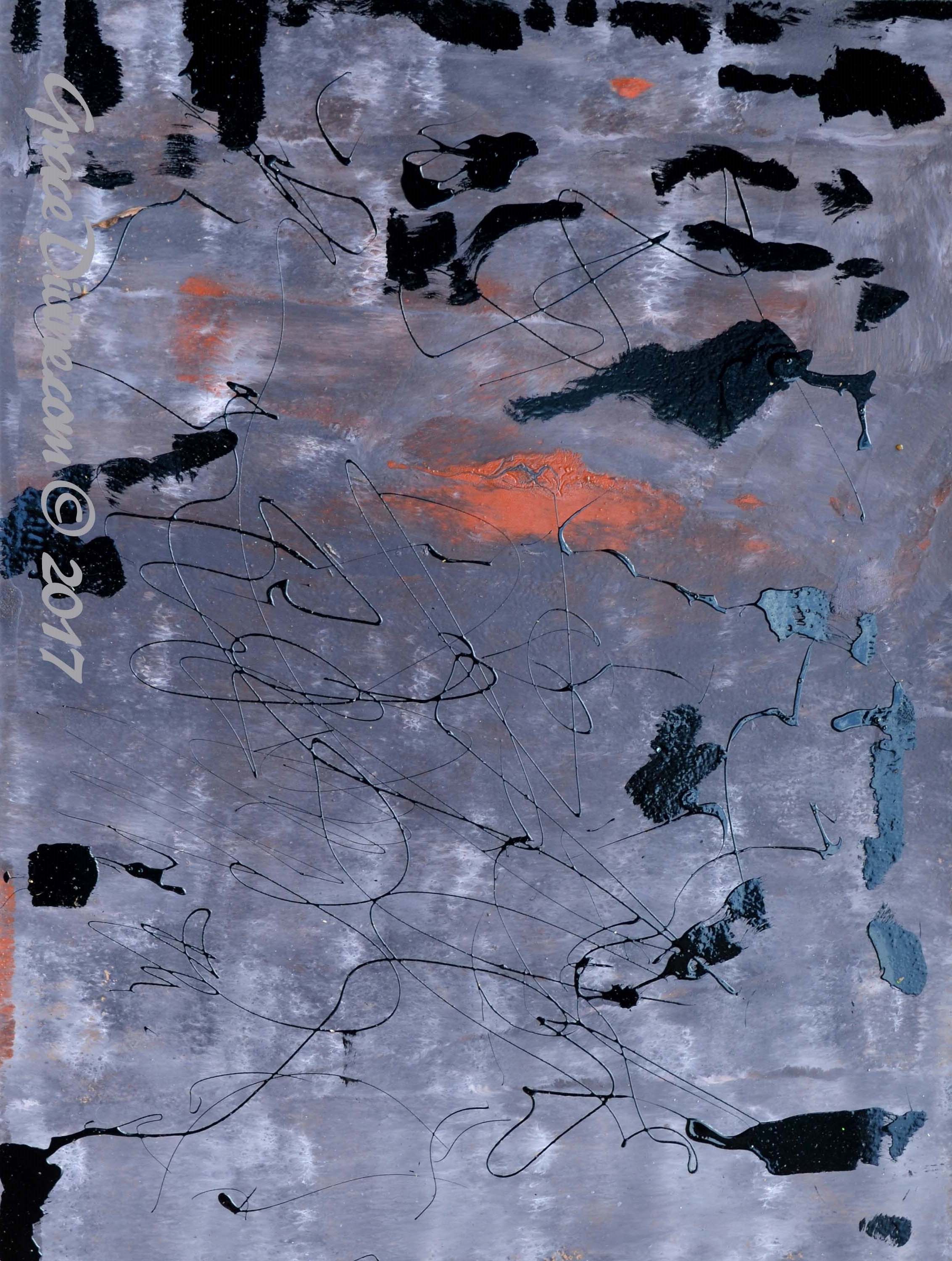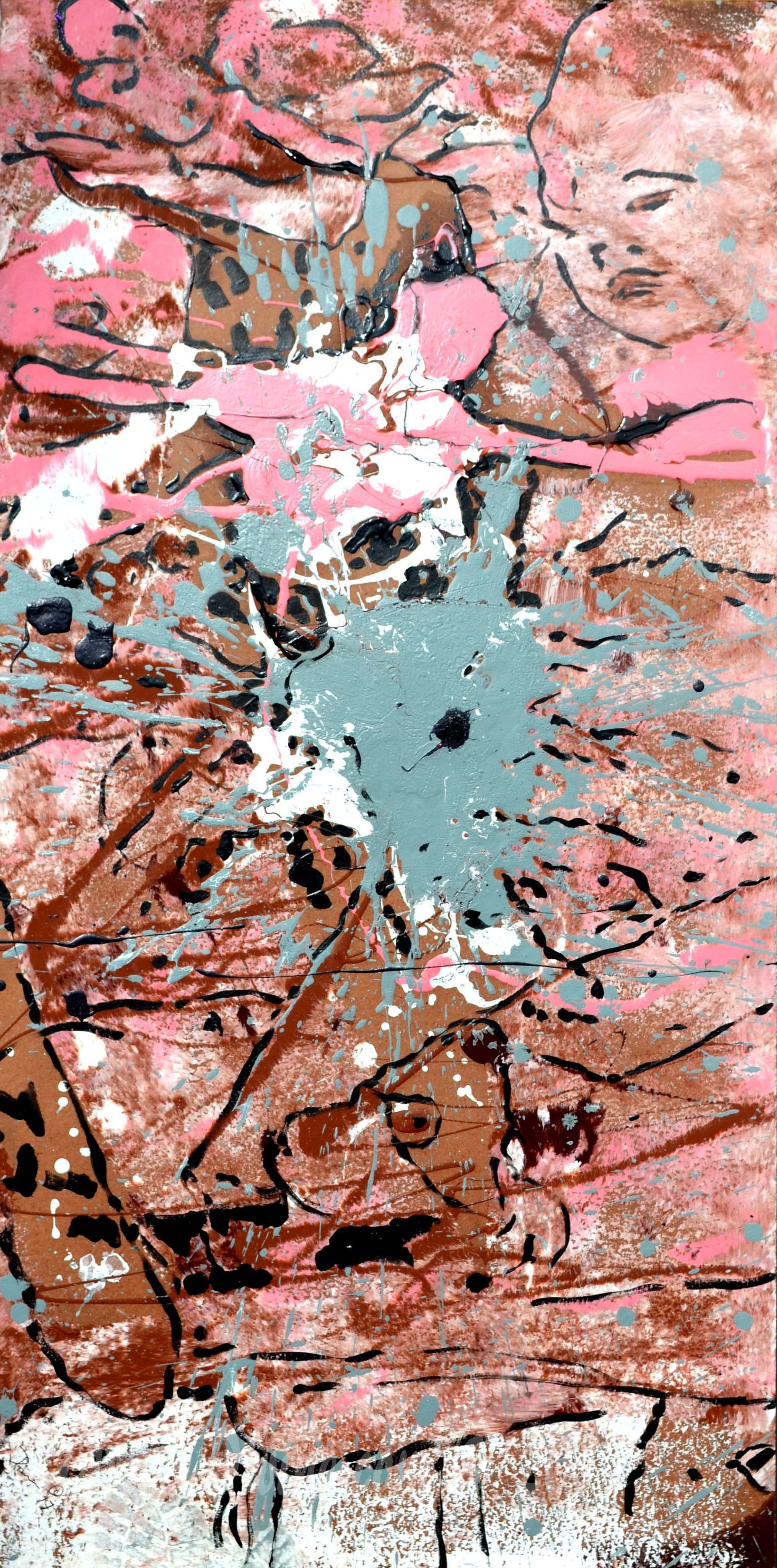 Thank you

Grace Divine

PRESS RELEASE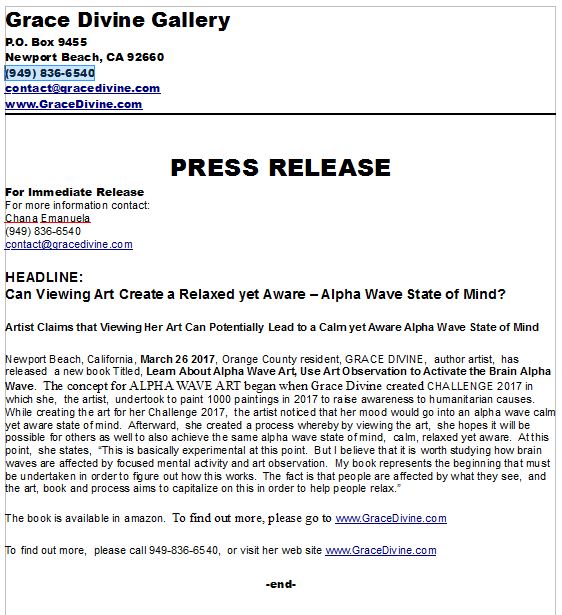 Disclaimer: All of the art by Grace Divine is art is for purposes of fun and entertainment only. It doesn't have a medical purposes. Should you be in need of medical assistance please contact your State for information. Thank you ""/>