ARTIST PERSONAL MISSION
My personal mission is to promote causes for the rights and liberties of all people, creatures and the earth. I do so through my art, writing and music. And I ask for donations so that I may be able to continue my work. I thank you.

ARTIST SHORT BIO

A PROLIFIC and DIVERSE multitalented American woman artist, writer and musician who creates art to represent issues related to human rights, civil rights, human experiences including the experience of women in contemporary society. She also paints and writes to promote animal rights and earth environments.

Grace Divine calls this "art with a consciousness" and considers it an exercise in freedom of speech and religion, commentary, news reporting and historical chronicle.

In addition, much of her work is motivational and inspirational. And most of it is compiled into ART SERIES so that it more effectively expresses concepts.

Her paintings have been featured in the famed BBC DOCUMENTARY Gustav Klimt: The Kiss THE LIFE OF A MASTERPIECE. Also, the art has been shown at commercial establishments and art galleries throughout the United States and Mexico. And for the public benefit, it was shown at the Galerstein Women's Center in Dallas, Texas. In addition, it is in multiple private collections throughout the world.

Finally, Grace also writes, illustrates and published ONE BOOK PER DAY. Google "Grace Divine Amazon Book."


GRACE DIVINE LONG BIOGRAPHY
by Grace Divine
I am a survivor who believes in the inexorable power of the human spirit. I am a believer who has seen through tragedy into the eye of the setting sun knowing that the morrow can bring a new and brighter day. I am a compassionate human being who empathizes with the suffering of others and wants to be there for them. And I do this by writing transformational stories filled with characters that are imbued with passion and love.

I was born in California. When I was five, my parents divorced. Shortly after, my father abducted me. He put me in the trunk of a car where I held on to a plastic cane filled with candy as I lay spread eagle on my stomach. From California, he took me to Tijuana Mexico. From there, I was flown to Malaga, Spain. I was left in a dreary and secluded all girl catholic boarding school for several years during which time I didn't see my mother. When I was eight, my paternal grandmother took me to Mexico City for two years. There I was exposed to the mysticism and magic of the native Indian cultures. After returning to Spain, I finally came back to the United States. I was a teenager who couldn't speak English. Happily, I saw my mother again. But sadly, six months after my return, she disappeared in a flood. Her body was never found.

I went to ten schools in three countries for the first twelve years including four high schools. During this time, I had to contend with a father whose mental illness and drug and alcohol addictions caused him to be a dangerous sadist. I was barely eighteen years old when I ran away from home because he threatened to kill me with a 38 revolver.

Within two weeks, I found a job and bought a car. I moved into the dorms at the University of California at Irvine. From there, I graduated with a Bachelor's Degree in Linguistics and the ability to speak five languages. While at UCI I also married. Sadly, my first pregnancy ended in stillbirth. (Which I have painted about) Notwithstanding this and other hardships I enrolled and graduated from UCLA Law School. We moved to Texas and while I was raising my children, I graduated from the University of Texas Dallas where I received a Masters Degree in Arts and Humanities. There I took several writing courses. At this time, I began a career as a visual/writing artist.

Then, after many years of marriage, my husband and I grew apart and I filed for divorce. The next day I began to write. A year later I had a fully finished science fiction novel, APPLE TOWN, CALIFORNIA. When the movie agent asked me how I wrote it, I told him that I saw the images and "painted them on paper" with words. The story received excellent reviews. It is a story about facing almost insurmountable challenges and succeeding; a story of light and hope amidst utter darkness that speaks of the human's souls capacity for incredible transformation.

And where do I get my inspiration? From childhood, I had a vivid imagination that put me in touch with special and extraordinary things and places. Incredibly, from an early age, sometimes my nighttime dreams manifested in the physical world. These innate skills, along with incredible lifetime experiences and personal evidence of extraordinary energies helped me survive throughout all of life's hardships. Also, I have used these intuitive skills as a professional psychic medium working for individuals and large groups of people and as I have worked for several investigators who were at some time employed by the public defenders office in Orange County, California. Today, I use my skills to connect with nature and with the universe via numerous spiritual practices. Once connected, I use the positive energy to inspire my writing, art and music. I therefore credit my creativity to this connection. Ultimately, in everything I do, my desire is to motivate others in a positive way and to bring education, hope, understanding, healing and love to the world.
End of Biography

Thank you for visiting our site

LETTER TO PATRONS
Dearest Patron,
It is out earnest hope that you will enjoy my books, art, music and website. And we welcome input. Should you have any commentaries in which we can improve the site, the work, music, and/or a book in particular, and before making a review, please contact us! We will most definitely look into it and make changes accordingly.
And we thank you very much!

And thank you for your visit. And please do come again to check out our new offerings. Wishing you well always,
Grace Divine

DISCLAIMER: Grace Divine's books, art, music are informative and news worthy. As such, they constitute an exercise in freedom of speech and religion, artistic expression/opinion, commentary, news reporting, review and educational historical chronicle etc.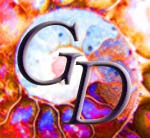 © 2014 COPYRIGHT Grace Divine. All rights reserved.
Art Props | Print & Commission Services | Party & Corporate Event Entertainment | Terms of Service Diclaimers | Contact