CHALLENGE 2017
ART TO RAISE AWARENESS TO HUMANITARIAN CAUSES




CURRENTLY ON SALE
GET ORIGINAL ART NOW AT 30% DISCOUNT
Purchase the series get additional 10% discount

ART SERIES TITLE:
"GROUNDING THE SHAMAN WAY"
BOOK COVER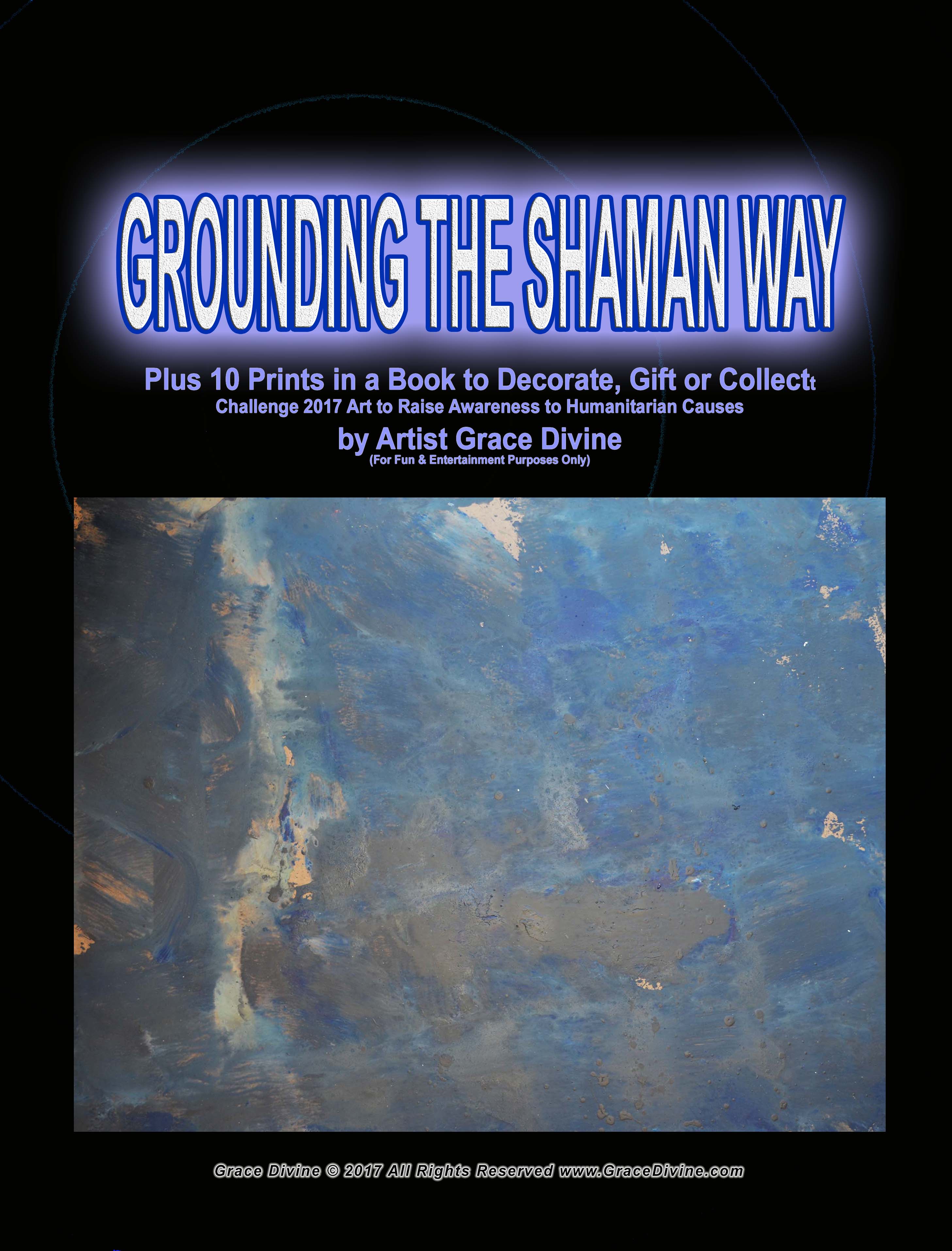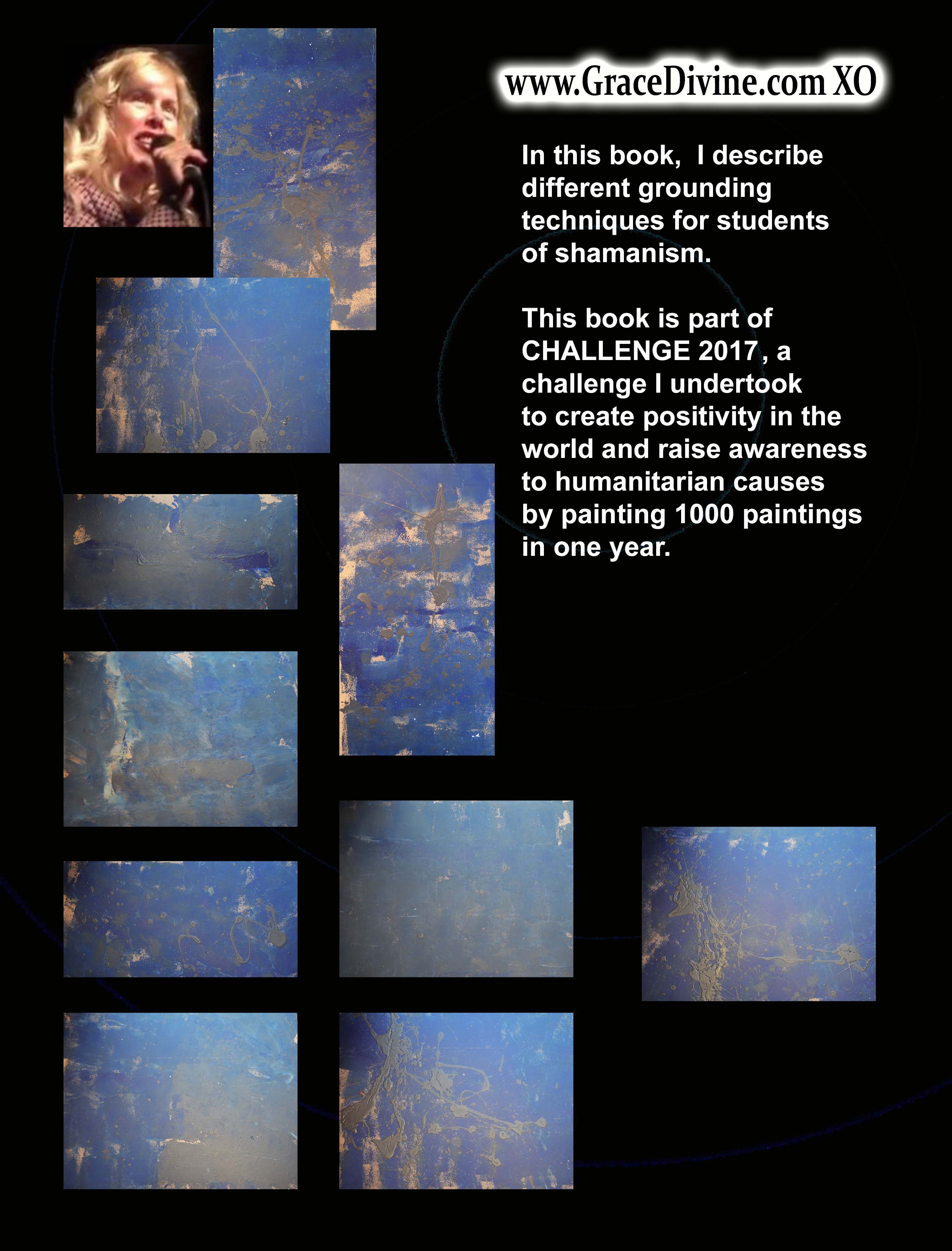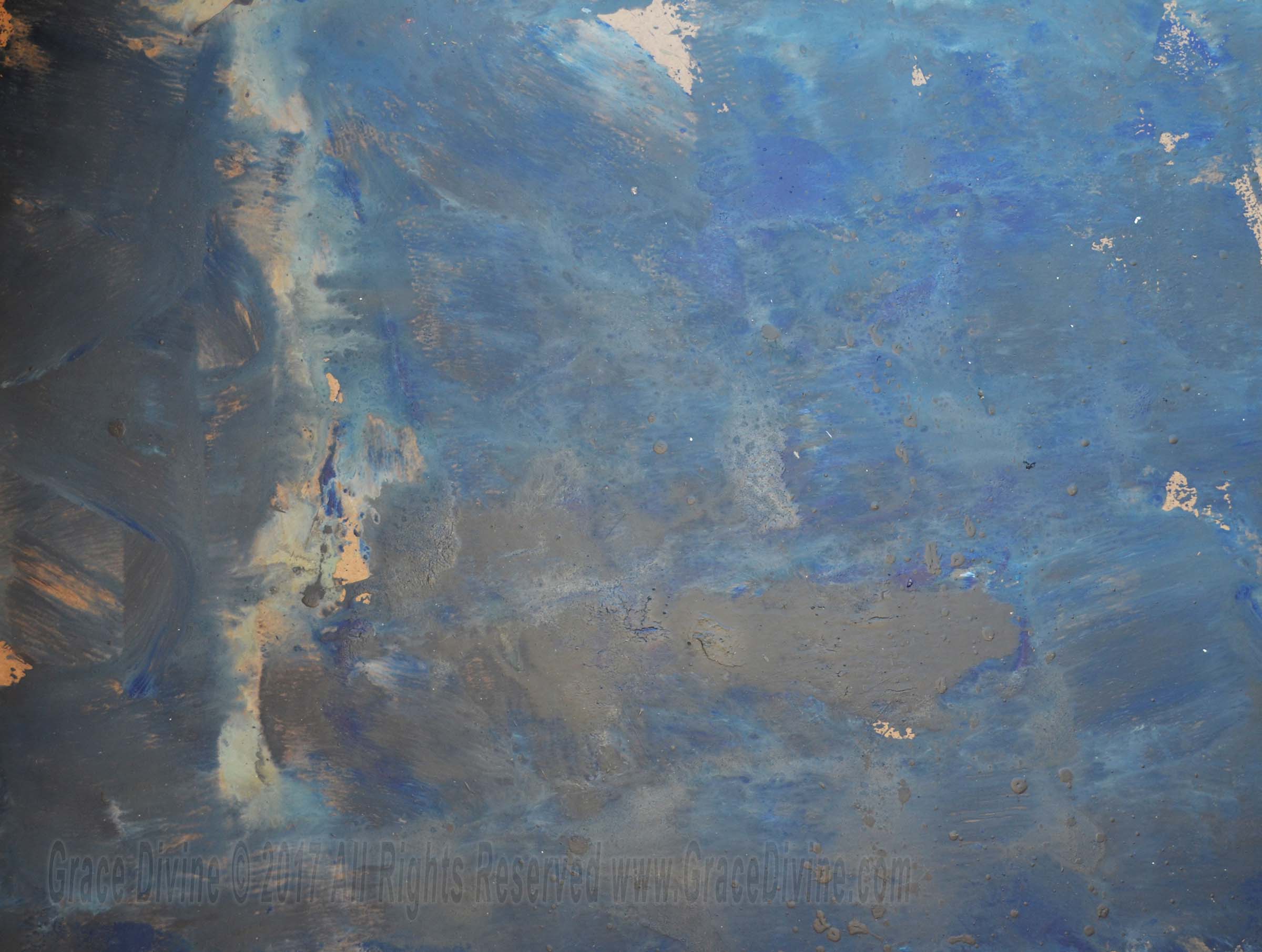 1


ORIGINAL BEAUTIFUL ART FOR SALE
ONE OF A KIND HANDMADE HUMAN MADE HUMANITARIAN ART
ART SERIES TITLE:
TITLE OF ART PIECE:
Acquire Art directly from the Artist and GET THE BEST DEAL, THE BEST PRICE AT THE LOWEST COST

Collect this beautiful work of art which measures 3 FEET x 4 FEET approximately in size.
This one in the world painting is made with quality acrylic paints on a sturdy wood support.
It also includes lightweight back stretchers which means that the art is READY TO HANG NOW!

And if you want an even BETTER DEAL & like the art, why not acquire more than 1 piece in the series?
For any purchase of 3 or more pieces in a series we will give you a bulk discount on the entire
purchase and gives you an even better deal, which is one of our objectives. And further, we
know that having art that matches can be a real treat for purposes of decorating. As well as,
any art acquired via GraceDivine.com is dedicated to RAISE AWARENESS TO A HUMANITARIAN CAUSE.
This is a WIN-WIN, which makes this the best ever deal around. Getting your goals of having beautiful
art hanging in your place plus our goals of raising awareness to important issues that matter to
the world, is an awesome purpose that is not only philanthrophic, but also shows that we care,
and are sensitive towards finding solutions to issues that matter to everyone today.
From raising awareness to finding cures for illnesses to promoting nature awareness, reduction
of pollution, compassion for animals, community health, motivating, inspiring and loving others,
the goal of this art, and all the art in this site, is to HELP THE WORLD by raising awareness
to humanitarian causes!

And here is a big secret that most galleries won't share with you. And that is that art coming
directly from the ARTIST STUDIO, GUARANTEES THE BEST PROVENANCE AVAILABLE ANYWHERE and ANY TIME!
That means, that as it concerns YOUR INVESTMENT IN ART and PROOF OF ARTIST CREATION, acquiring art
directly from the ARTIST STUDIO is the BEST GUARANTEE OF BEST PROVENANCE YOU CAN GET ANYWHERE!

And you can also DONATE to our GOFUNDME PAGE by CLICKING OUR GOFUNDME LINK BELOW! With that donation,
we would like to put together POSITIVE LIFE AFFIRMING PUBLIC EVENTS that include education, music, dancing,
speakers, performers, demonstrations, shows, motivational, inspirational entertainment and much more, that
result in LIFE AFFIRMING CELEBRATIONS! Any donated amount will be appreciated and we thank you so much.
Please know that we love our patrons & thank you from the bottom of our hearts for your support! THANK YOU XO
Sending love and peace to all. Your friend and your artist, Grace Divine.
We enjoy putting together events that include education, information, music, art, dance and more.

ORDER YOUR ART NOW. Whether its an original piece, or a beautiful one of a kind print or limited
Edition Numbered artist signed giccle print, at GraceDivine.com there is unique and beautiful art at
every price point and to please all of our wonderful and beloved patrons. We care about you and that
you are happy. Please order your art now. And thank you.
Grace Divine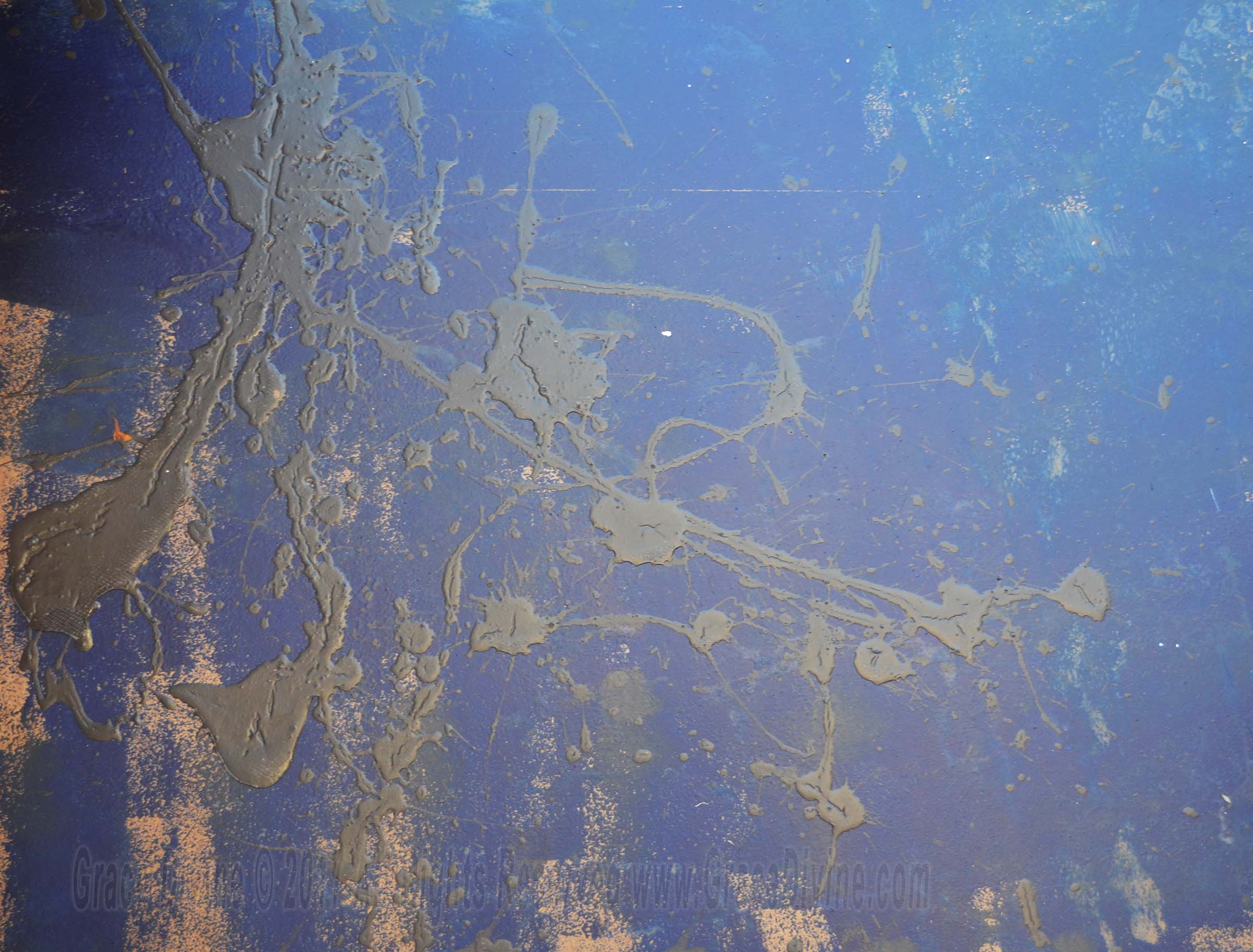 2
Humanitarian Art Series
Title of Painting: "SHAMAN GROUNDING ART (see#)"
Origignal art may be 2'x2' 2'x3' 2'x4' 3'x4' or other
Original art may be acrylic, oil, mixed on wood or canvas
Prints may be any size on gloss paper or canvas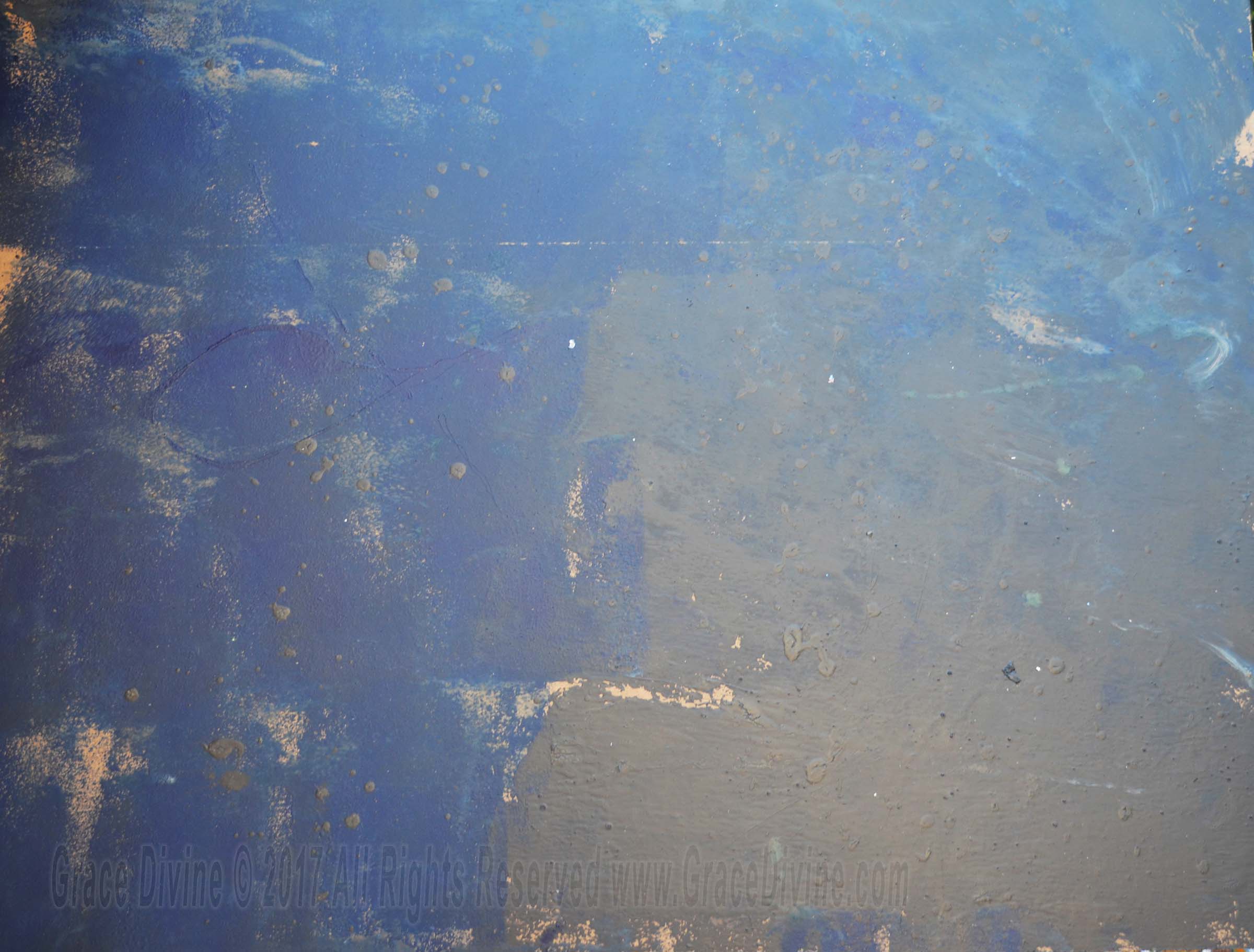 3


ORIGINAL BEAUTIFUL ART FOR SALE
ONE OF A KIND HANDMADE HUMAN MADE HUMANITARIAN ART
ART SERIES TITLE:
TITLE OF ART PIECE:
Acquire Art directly from the Artist and GET THE BEST DEAL, THE BEST PRICE AT THE LOWEST COST

Collect this beautiful work of art which measures 3 FEET x 4 FEET approximately in size.
This one in the world painting is made with quality acrylic paints on a sturdy wood support.
It also includes lightweight back stretchers which means that the art is READY TO HANG NOW!

And if you want an even BETTER DEAL & like the art, why not acquire more than 1 piece in the series?
For any purchase of 3 or more pieces in a series we will give you a bulk discount on the entire
purchase and gives you an even better deal, which is one of our objectives. And further, we
know that having art that matches can be a real treat for purposes of decorating. As well as,
any art acquired via GraceDivine.com is dedicated to RAISE AWARENESS TO A HUMANITARIAN CAUSE.
This is a WIN-WIN, which makes this the best ever deal around. Getting your goals of having beautiful
art hanging in your place plus our goals of raising awareness to important issues that matter to
the world, is an awesome purpose that is not only philanthrophic, but also shows that we care,
and are sensitive towards finding solutions to issues that matter to everyone today.
From raising awareness to finding cures for illnesses to promoting nature awareness, reduction
of pollution, compassion for animals, community health, motivating, inspiring and loving others,
the goal of this art, and all the art in this site, is to HELP THE WORLD by raising awareness
to humanitarian causes!

And here is a big secret that most galleries won't share with you. And that is that art coming
directly from the ARTIST STUDIO, GUARANTEES THE BEST PROVENANCE AVAILABLE ANYWHERE and ANY TIME!
That means, that as it concerns YOUR INVESTMENT IN ART and PROOF OF ARTIST CREATION, acquiring art
directly from the ARTIST STUDIO is the BEST GUARANTEE OF BEST PROVENANCE YOU CAN GET ANYWHERE!

And you can also DONATE to our GOFUNDME PAGE by CLICKING OUR GOFUNDME LINK BELOW! With that donation,
we would like to put together POSITIVE LIFE AFFIRMING PUBLIC EVENTS that include education, music, dancing,
speakers, performers, demonstrations, shows, motivational, inspirational entertainment and much more, that
result in LIFE AFFIRMING CELEBRATIONS! Any donated amount will be appreciated and we thank you so much.
Please know that we love our patrons & thank you from the bottom of our hearts for your support! THANK YOU XO
Sending love and peace to all. Your friend and your artist, Grace Divine.
We enjoy putting together events that include education, information, music, art, dance and more.

ORDER YOUR ART NOW. Whether its an original piece, or a beautiful one of a kind print or limited
Edition Numbered artist signed giccle print, at GraceDivine.com there is unique and beautiful art at
every price point and to please all of our wonderful and beloved patrons. We care about you and that
you are happy. Please order your art now. And thank you.
Grace Divine


ORIGINAL BEAUTIFUL ART FOR SALE
ONE OF A KIND HANDMADE HUMAN MADE HUMANITARIAN ART
ART SERIES TITLE:
TITLE OF ART PIECE:
Acquire Art directly from the Artist and GET THE BEST DEAL, THE BEST PRICE AT THE LOWEST COST

Collect this beautiful work of art which measures 3 FEET x 4 FEET approximately in size.
This one in the world painting is made with quality acrylic paints on a sturdy wood support.
It also includes lightweight back stretchers which means that the art is READY TO HANG NOW!

And if you want an even BETTER DEAL & like the art, why not acquire more than 1 piece in the series?
For any purchase of 3 or more pieces in a series we will give you a bulk discount on the entire
purchase and gives you an even better deal, which is one of our objectives. And further, we
know that having art that matches can be a real treat for purposes of decorating. As well as,
any art acquired via GraceDivine.com is dedicated to RAISE AWARENESS TO A HUMANITARIAN CAUSE.
This is a WIN-WIN, which makes this the best ever deal around. Getting your goals of having beautiful
art hanging in your place plus our goals of raising awareness to important issues that matter to
the world, is an awesome purpose that is not only philanthrophic, but also shows that we care,
and are sensitive towards finding solutions to issues that matter to everyone today.
From raising awareness to finding cures for illnesses to promoting nature awareness, reduction
of pollution, compassion for animals, community health, motivating, inspiring and loving others,
the goal of this art, and all the art in this site, is to HELP THE WORLD by raising awareness
to humanitarian causes!

And here is a big secret that most galleries won't share with you. And that is that art coming
directly from the ARTIST STUDIO, GUARANTEES THE BEST PROVENANCE AVAILABLE ANYWHERE and ANY TIME!
That means, that as it concerns YOUR INVESTMENT IN ART and PROOF OF ARTIST CREATION, acquiring art
directly from the ARTIST STUDIO is the BEST GUARANTEE OF BEST PROVENANCE YOU CAN GET ANYWHERE!

And you can also DONATE to our GOFUNDME PAGE by CLICKING OUR GOFUNDME LINK BELOW! With that donation,
we would like to put together POSITIVE LIFE AFFIRMING PUBLIC EVENTS that include education, music, dancing,
speakers, performers, demonstrations, shows, motivational, inspirational entertainment and much more, that
result in LIFE AFFIRMING CELEBRATIONS! Any donated amount will be appreciated and we thank you so much.
Please know that we love our patrons & thank you from the bottom of our hearts for your support! THANK YOU XO
Sending love and peace to all. Your friend and your artist, Grace Divine.
We enjoy putting together events that include education, information, music, art, dance and more.

ORDER YOUR ART NOW. Whether its an original piece, or a beautiful one of a kind print or limited
Edition Numbered artist signed giccle print, at GraceDivine.com there is unique and beautiful art at
every price point and to please all of our wonderful and beloved patrons. We care about you and that
you are happy. Please order your art now. And thank you.
Grace Divine


ORIGINAL BEAUTIFUL ART FOR SALE
ONE OF A KIND HANDMADE HUMAN MADE HUMANITARIAN ART
ART SERIES TITLE:
TITLE OF ART PIECE:
Acquire Art directly from the Artist and GET THE BEST DEAL, THE BEST PRICE AT THE LOWEST COST

Collect this beautiful work of art which measures 3 FEET x 4 FEET approximately in size.
This one in the world painting is made with quality acrylic paints on a sturdy wood support.
It also includes lightweight back stretchers which means that the art is READY TO HANG NOW!

And if you want an even BETTER DEAL & like the art, why not acquire more than 1 piece in the series?
For any purchase of 3 or more pieces in a series we will give you a bulk discount on the entire
purchase and gives you an even better deal, which is one of our objectives. And further, we
know that having art that matches can be a real treat for purposes of decorating. As well as,
any art acquired via GraceDivine.com is dedicated to RAISE AWARENESS TO A HUMANITARIAN CAUSE.
This is a WIN-WIN, which makes this the best ever deal around. Getting your goals of having beautiful
art hanging in your place plus our goals of raising awareness to important issues that matter to
the world, is an awesome purpose that is not only philanthrophic, but also shows that we care,
and are sensitive towards finding solutions to issues that matter to everyone today.
From raising awareness to finding cures for illnesses to promoting nature awareness, reduction
of pollution, compassion for animals, community health, motivating, inspiring and loving others,
the goal of this art, and all the art in this site, is to HELP THE WORLD by raising awareness
to humanitarian causes!

And here is a big secret that most galleries won't share with you. And that is that art coming
directly from the ARTIST STUDIO, GUARANTEES THE BEST PROVENANCE AVAILABLE ANYWHERE and ANY TIME!
That means, that as it concerns YOUR INVESTMENT IN ART and PROOF OF ARTIST CREATION, acquiring art
directly from the ARTIST STUDIO is the BEST GUARANTEE OF BEST PROVENANCE YOU CAN GET ANYWHERE!

And you can also DONATE to our GOFUNDME PAGE by CLICKING OUR GOFUNDME LINK BELOW! With that donation,
we would like to put together POSITIVE LIFE AFFIRMING PUBLIC EVENTS that include education, music, dancing,
speakers, performers, demonstrations, shows, motivational, inspirational entertainment and much more, that
result in LIFE AFFIRMING CELEBRATIONS! Any donated amount will be appreciated and we thank you so much.
Please know that we love our patrons & thank you from the bottom of our hearts for your support! THANK YOU XO
Sending love and peace to all. Your friend and your artist, Grace Divine.
We enjoy putting together events that include education, information, music, art, dance and more.

ORDER YOUR ART NOW. Whether its an original piece, or a beautiful one of a kind print or limited
Edition Numbered artist signed giccle print, at GraceDivine.com there is unique and beautiful art at
every price point and to please all of our wonderful and beloved patrons. We care about you and that
you are happy. Please order your art now. And thank you.
Grace Divine


ORIGINAL BEAUTIFUL ART FOR SALE
ONE OF A KIND HANDMADE HUMAN MADE HUMANITARIAN ART
ART SERIES TITLE:
TITLE OF ART PIECE:
Acquire Art directly from the Artist and GET THE BEST DEAL, THE BEST PRICE AT THE LOWEST COST

Collect this beautiful work of art which measures 3 FEET x 4 FEET approximately in size.
This one in the world painting is made with quality acrylic paints on a sturdy wood support.
It also includes lightweight back stretchers which means that the art is READY TO HANG NOW!

And if you want an even BETTER DEAL & like the art, why not acquire more than 1 piece in the series?
For any purchase of 3 or more pieces in a series we will give you a bulk discount on the entire
purchase and gives you an even better deal, which is one of our objectives. And further, we
know that having art that matches can be a real treat for purposes of decorating. As well as,
any art acquired via GraceDivine.com is dedicated to RAISE AWARENESS TO A HUMANITARIAN CAUSE.
This is a WIN-WIN, which makes this the best ever deal around. Getting your goals of having beautiful
art hanging in your place plus our goals of raising awareness to important issues that matter to
the world, is an awesome purpose that is not only philanthrophic, but also shows that we care,
and are sensitive towards finding solutions to issues that matter to everyone today.
From raising awareness to finding cures for illnesses to promoting nature awareness, reduction
of pollution, compassion for animals, community health, motivating, inspiring and loving others,
the goal of this art, and all the art in this site, is to HELP THE WORLD by raising awareness
to humanitarian causes!

And here is a big secret that most galleries won't share with you. And that is that art coming
directly from the ARTIST STUDIO, GUARANTEES THE BEST PROVENANCE AVAILABLE ANYWHERE and ANY TIME!
That means, that as it concerns YOUR INVESTMENT IN ART and PROOF OF ARTIST CREATION, acquiring art
directly from the ARTIST STUDIO is the BEST GUARANTEE OF BEST PROVENANCE YOU CAN GET ANYWHERE!

And you can also DONATE to our GOFUNDME PAGE by CLICKING OUR GOFUNDME LINK BELOW! With that donation,
we would like to put together POSITIVE LIFE AFFIRMING PUBLIC EVENTS that include education, music, dancing,
speakers, performers, demonstrations, shows, motivational, inspirational entertainment and much more, that
result in LIFE AFFIRMING CELEBRATIONS! Any donated amount will be appreciated and we thank you so much.
Please know that we love our patrons & thank you from the bottom of our hearts for your support! THANK YOU XO
Sending love and peace to all. Your friend and your artist, Grace Divine.
We enjoy putting together events that include education, information, music, art, dance and more.

ORDER YOUR ART NOW. Whether its an original piece, or a beautiful one of a kind print or limited
Edition Numbered artist signed giccle print, at GraceDivine.com there is unique and beautiful art at
every price point and to please all of our wonderful and beloved patrons. We care about you and that
you are happy. Please order your art now. And thank you.
Grace Divine


ORIGINAL BEAUTIFUL ART FOR SALE
ONE OF A KIND HANDMADE HUMAN MADE HUMANITARIAN ART
ART SERIES TITLE:
TITLE OF ART PIECE:
Acquire Art directly from the Artist and GET THE BEST DEAL, THE BEST PRICE AT THE LOWEST COST

Collect this beautiful work of art which measures 3 FEET x 4 FEET approximately in size.
This one in the world painting is made with quality acrylic paints on a sturdy wood support.
It also includes lightweight back stretchers which means that the art is READY TO HANG NOW!

And if you want an even BETTER DEAL & like the art, why not acquire more than 1 piece in the series?
For any purchase of 3 or more pieces in a series we will give you a bulk discount on the entire
purchase and gives you an even better deal, which is one of our objectives. And further, we
know that having art that matches can be a real treat for purposes of decorating. As well as,
any art acquired via GraceDivine.com is dedicated to RAISE AWARENESS TO A HUMANITARIAN CAUSE.
This is a WIN-WIN, which makes this the best ever deal around. Getting your goals of having beautiful
art hanging in your place plus our goals of raising awareness to important issues that matter to
the world, is an awesome purpose that is not only philanthrophic, but also shows that we care,
and are sensitive towards finding solutions to issues that matter to everyone today.
From raising awareness to finding cures for illnesses to promoting nature awareness, reduction
of pollution, compassion for animals, community health, motivating, inspiring and loving others,
the goal of this art, and all the art in this site, is to HELP THE WORLD by raising awareness
to humanitarian causes!

And here is a big secret that most galleries won't share with you. And that is that art coming
directly from the ARTIST STUDIO, GUARANTEES THE BEST PROVENANCE AVAILABLE ANYWHERE and ANY TIME!
That means, that as it concerns YOUR INVESTMENT IN ART and PROOF OF ARTIST CREATION, acquiring art
directly from the ARTIST STUDIO is the BEST GUARANTEE OF BEST PROVENANCE YOU CAN GET ANYWHERE!

And you can also DONATE to our GOFUNDME PAGE by CLICKING OUR GOFUNDME LINK BELOW! With that donation,
we would like to put together POSITIVE LIFE AFFIRMING PUBLIC EVENTS that include education, music, dancing,
speakers, performers, demonstrations, shows, motivational, inspirational entertainment and much more, that
result in LIFE AFFIRMING CELEBRATIONS! Any donated amount will be appreciated and we thank you so much.
Please know that we love our patrons & thank you from the bottom of our hearts for your support! THANK YOU XO
Sending love and peace to all. Your friend and your artist, Grace Divine.
We enjoy putting together events that include education, information, music, art, dance and more.

ORDER YOUR ART NOW. Whether its an original piece, or a beautiful one of a kind print or limited
Edition Numbered artist signed giccle print, at GraceDivine.com there is unique and beautiful art at
every price point and to please all of our wonderful and beloved patrons. We care about you and that
you are happy. Please order your art now. And thank you.
Grace Divine


ORIGINAL BEAUTIFUL ART FOR SALE
ONE OF A KIND HANDMADE HUMAN MADE HUMANITARIAN ART
ART SERIES TITLE:
TITLE OF ART PIECE:
Acquire Art directly from the Artist and GET THE BEST DEAL, THE BEST PRICE AT THE LOWEST COST

Collect this beautiful work of art which measures 3 FEET x 4 FEET approximately in size.
This one in the world painting is made with quality acrylic paints on a sturdy wood support.
It also includes lightweight back stretchers which means that the art is READY TO HANG NOW!

And if you want an even BETTER DEAL & like the art, why not acquire more than 1 piece in the series?
For any purchase of 3 or more pieces in a series we will give you a bulk discount on the entire
purchase and gives you an even better deal, which is one of our objectives. And further, we
know that having art that matches can be a real treat for purposes of decorating. As well as,
any art acquired via GraceDivine.com is dedicated to RAISE AWARENESS TO A HUMANITARIAN CAUSE.
This is a WIN-WIN, which makes this the best ever deal around. Getting your goals of having beautiful
art hanging in your place plus our goals of raising awareness to important issues that matter to
the world, is an awesome purpose that is not only philanthrophic, but also shows that we care,
and are sensitive towards finding solutions to issues that matter to everyone today.
From raising awareness to finding cures for illnesses to promoting nature awareness, reduction
of pollution, compassion for animals, community health, motivating, inspiring and loving others,
the goal of this art, and all the art in this site, is to HELP THE WORLD by raising awareness
to humanitarian causes!

And here is a big secret that most galleries won't share with you. And that is that art coming
directly from the ARTIST STUDIO, GUARANTEES THE BEST PROVENANCE AVAILABLE ANYWHERE and ANY TIME!
That means, that as it concerns YOUR INVESTMENT IN ART and PROOF OF ARTIST CREATION, acquiring art
directly from the ARTIST STUDIO is the BEST GUARANTEE OF BEST PROVENANCE YOU CAN GET ANYWHERE!

And you can also DONATE to our GOFUNDME PAGE by CLICKING OUR GOFUNDME LINK BELOW! With that donation,
we would like to put together POSITIVE LIFE AFFIRMING PUBLIC EVENTS that include education, music, dancing,
speakers, performers, demonstrations, shows, motivational, inspirational entertainment and much more, that
result in LIFE AFFIRMING CELEBRATIONS! Any donated amount will be appreciated and we thank you so much.
Please know that we love our patrons & thank you from the bottom of our hearts for your support! THANK YOU XO
Sending love and peace to all. Your friend and your artist, Grace Divine.
We enjoy putting together events that include education, information, music, art, dance and more.

ORDER YOUR ART NOW. Whether its an original piece, or a beautiful one of a kind print or limited
Edition Numbered artist signed giccle print, at GraceDivine.com there is unique and beautiful art at
every price point and to please all of our wonderful and beloved patrons. We care about you and that
you are happy. Please order your art now. And thank you.
Grace Divine


ORIGINAL BEAUTIFUL ART FOR SALE
ONE OF A KIND HANDMADE HUMAN MADE HUMANITARIAN ART
ART SERIES TITLE:
TITLE OF ART PIECE:
Acquire Art directly from the Artist and GET THE BEST DEAL, THE BEST PRICE AT THE LOWEST COST

Collect this beautiful work of art which measures 3 FEET x 4 FEET approximately in size.
This one in the world painting is made with quality acrylic paints on a sturdy wood support.
It also includes lightweight back stretchers which means that the art is READY TO HANG NOW!

And if you want an even BETTER DEAL & like the art, why not acquire more than 1 piece in the series?
For any purchase of 3 or more pieces in a series we will give you a bulk discount on the entire
purchase and gives you an even better deal, which is one of our objectives. And further, we
know that having art that matches can be a real treat for purposes of decorating. As well as,
any art acquired via GraceDivine.com is dedicated to RAISE AWARENESS TO A HUMANITARIAN CAUSE.
This is a WIN-WIN, which makes this the best ever deal around. Getting your goals of having beautiful
art hanging in your place plus our goals of raising awareness to important issues that matter to
the world, is an awesome purpose that is not only philanthrophic, but also shows that we care,
and are sensitive towards finding solutions to issues that matter to everyone today.
From raising awareness to finding cures for illnesses to promoting nature awareness, reduction
of pollution, compassion for animals, community health, motivating, inspiring and loving others,
the goal of this art, and all the art in this site, is to HELP THE WORLD by raising awareness
to humanitarian causes!

And here is a big secret that most galleries won't share with you. And that is that art coming
directly from the ARTIST STUDIO, GUARANTEES THE BEST PROVENANCE AVAILABLE ANYWHERE and ANY TIME!
That means, that as it concerns YOUR INVESTMENT IN ART and PROOF OF ARTIST CREATION, acquiring art
directly from the ARTIST STUDIO is the BEST GUARANTEE OF BEST PROVENANCE YOU CAN GET ANYWHERE!

And you can also DONATE to our GOFUNDME PAGE by CLICKING OUR GOFUNDME LINK BELOW! With that donation,
we would like to put together POSITIVE LIFE AFFIRMING PUBLIC EVENTS that include education, music, dancing,
speakers, performers, demonstrations, shows, motivational, inspirational entertainment and much more, that
result in LIFE AFFIRMING CELEBRATIONS! Any donated amount will be appreciated and we thank you so much.
Please know that we love our patrons & thank you from the bottom of our hearts for your support! THANK YOU XO
Sending love and peace to all. Your friend and your artist, Grace Divine.
We enjoy putting together events that include education, information, music, art, dance and more.

ORDER YOUR ART NOW. Whether its an original piece, or a beautiful one of a kind print or limited
Edition Numbered artist signed giccle print, at GraceDivine.com there is unique and beautiful art at
every price point and to please all of our wonderful and beloved patrons. We care about you and that
you are happy. Please order your art now. And thank you.
Grace Divine


ORIGINAL BEAUTIFUL ART FOR SALE
ONE OF A KIND HANDMADE HUMAN MADE HUMANITARIAN ART
ART SERIES TITLE:
TITLE OF ART PIECE:
Acquire Art directly from the Artist and GET THE BEST DEAL, THE BEST PRICE AT THE LOWEST COST

Collect this beautiful work of art which measures 3 FEET x 4 FEET approximately in size.
This one in the world painting is made with quality acrylic paints on a sturdy wood support.
It also includes lightweight back stretchers which means that the art is READY TO HANG NOW!

And if you want an even BETTER DEAL & like the art, why not acquire more than 1 piece in the series?
For any purchase of 3 or more pieces in a series we will give you a bulk discount on the entire
purchase and gives you an even better deal, which is one of our objectives. And further, we
know that having art that matches can be a real treat for purposes of decorating. As well as,
any art acquired via GraceDivine.com is dedicated to RAISE AWARENESS TO A HUMANITARIAN CAUSE.
This is a WIN-WIN, which makes this the best ever deal around. Getting your goals of having beautiful
art hanging in your place plus our goals of raising awareness to important issues that matter to
the world, is an awesome purpose that is not only philanthrophic, but also shows that we care,
and are sensitive towards finding solutions to issues that matter to everyone today.
From raising awareness to finding cures for illnesses to promoting nature awareness, reduction
of pollution, compassion for animals, community health, motivating, inspiring and loving others,
the goal of this art, and all the art in this site, is to HELP THE WORLD by raising awareness
to humanitarian causes!

And here is a big secret that most galleries won't share with you. And that is that art coming
directly from the ARTIST STUDIO, GUARANTEES THE BEST PROVENANCE AVAILABLE ANYWHERE and ANY TIME!
That means, that as it concerns YOUR INVESTMENT IN ART and PROOF OF ARTIST CREATION, acquiring art
directly from the ARTIST STUDIO is the BEST GUARANTEE OF BEST PROVENANCE YOU CAN GET ANYWHERE!

And you can also DONATE to our GOFUNDME PAGE by CLICKING OUR GOFUNDME LINK BELOW! With that donation,
we would like to put together POSITIVE LIFE AFFIRMING PUBLIC EVENTS that include education, music, dancing,
speakers, performers, demonstrations, shows, motivational, inspirational entertainment and much more, that
result in LIFE AFFIRMING CELEBRATIONS! Any donated amount will be appreciated and we thank you so much.
Please know that we love our patrons & thank you from the bottom of our hearts for your support! THANK YOU XO
Sending love and peace to all. Your friend and your artist, Grace Divine.
We enjoy putting together events that include education, information, music, art, dance and more.

ORDER YOUR ART NOW. Whether its an original piece, or a beautiful one of a kind print or limited
Edition Numbered artist signed giccle print, at GraceDivine.com there is unique and beautiful art at
every price point and to please all of our wonderful and beloved patrons. We care about you and that
you are happy. Please order your art now. And thank you.
Grace Divine